Advertising Opportunities
Known for its white sandy beaches, Pensacola, Florida is a very popular and exciting tourist attraction for people to visit from all over the world. Pensacola Bay City Ferry provides locals and tourists with a dependable and relaxing way to travel between Downtown Pensacola, Fort Pickens, and Pensacola Beach. In addition to commuter ferries, Pensacola Bay City Ferry hosts leisure and entertainment cruises such as Sunset Cruises, Blue Angels Viewing Cruises, & more. Engage with locals taking a leisurely ride or tourists taking in the sights through our Onboard Digital Advertising and Activation Opportunities.
With state-of-the-art vessels, advertisers enjoy the perks of unique media formats placed throughout an environment rich in dwell time. The strategic placement of our static and digital displays allows for maximum visibility as passengers approach from any and all directions. For additional impact, advertisers can dominate the vessels with a combination of onboard media and activations. Simply put, nothing is as distinct and impactful as a branded experience cruising along Pensacola Bay.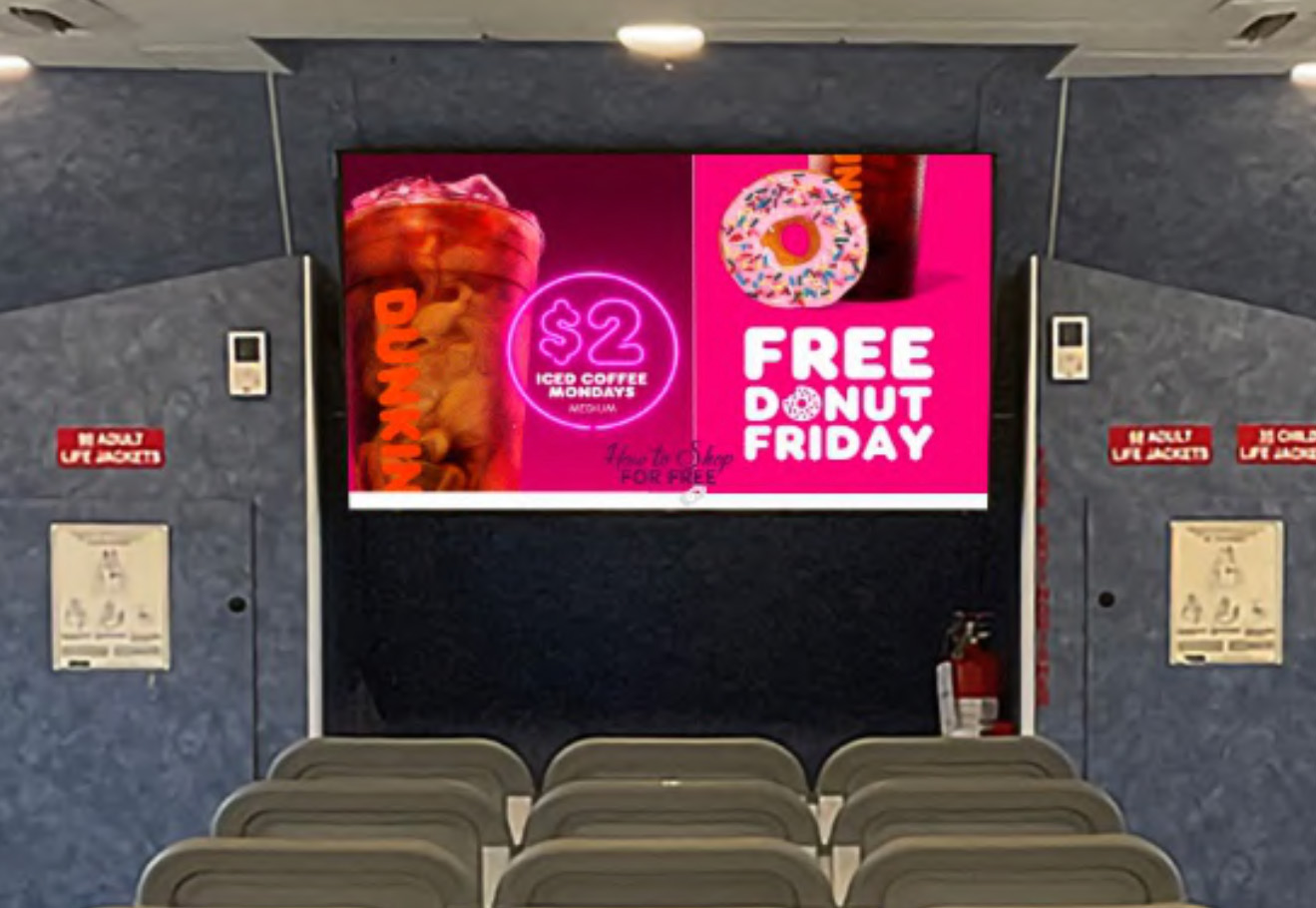 Onboard Screens
Put your brand front and center on Pensacola Bay City Ferry Digital Screens. Each vessel is equipped with 6 onboard screens. Customizable ad packages are available including options for 15 or 30-sec placements.. Captivate your target audience with large digital screen advertising. Your brand can shout out whatever message you want and your time can be split into different messages, both static and dynamic. We are here to assist you with your digital ads to ensure that they are powerful & compelling.
Interior Domination
Our large format printed displays will be vibrant and strategically located to ensure that they further impress upon your target audience. Your brand will follow the masses and be in their faces in every corner of the ferry vessel. We will assist with your creative execution to ensure that you get the most out of this special opportunity. Don't wait – our printed media opportunities are dominations and can only accommodate one brand at a time.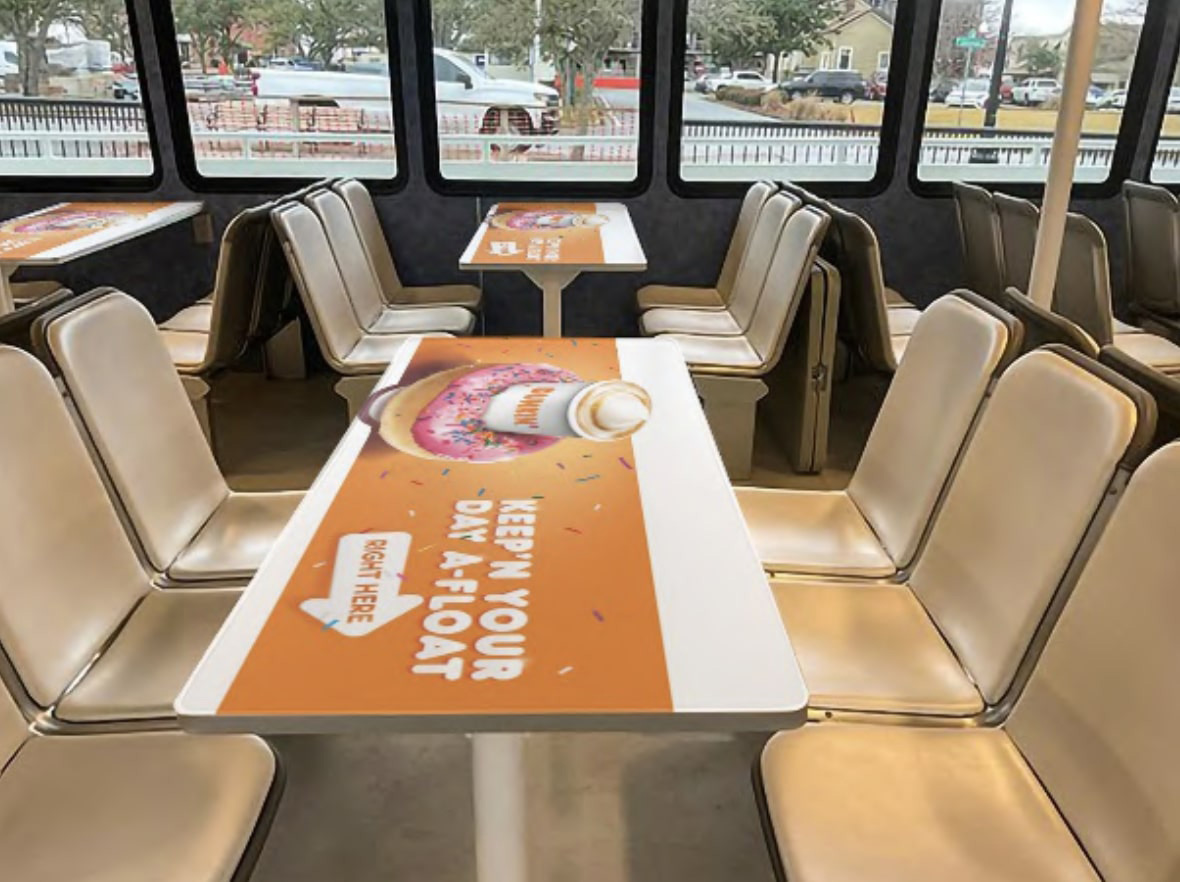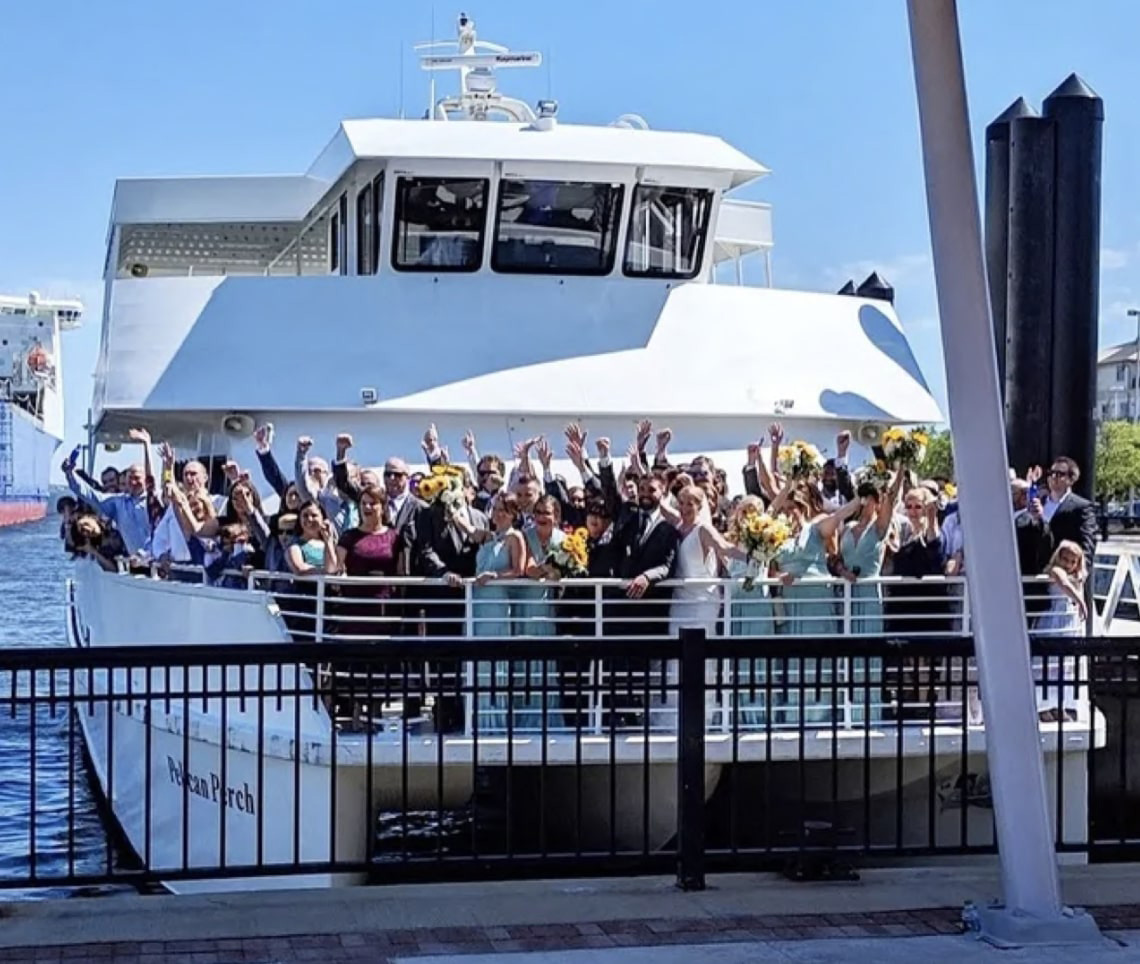 Onboard Activation
Make waves with onboard activations. Pensacola Bay City Ferry offers a unique venue to showcase your brand with experiential marketing and pop-up activation. Brand Activations can include product giveaways and samples, onboard DJs or performances, and more.